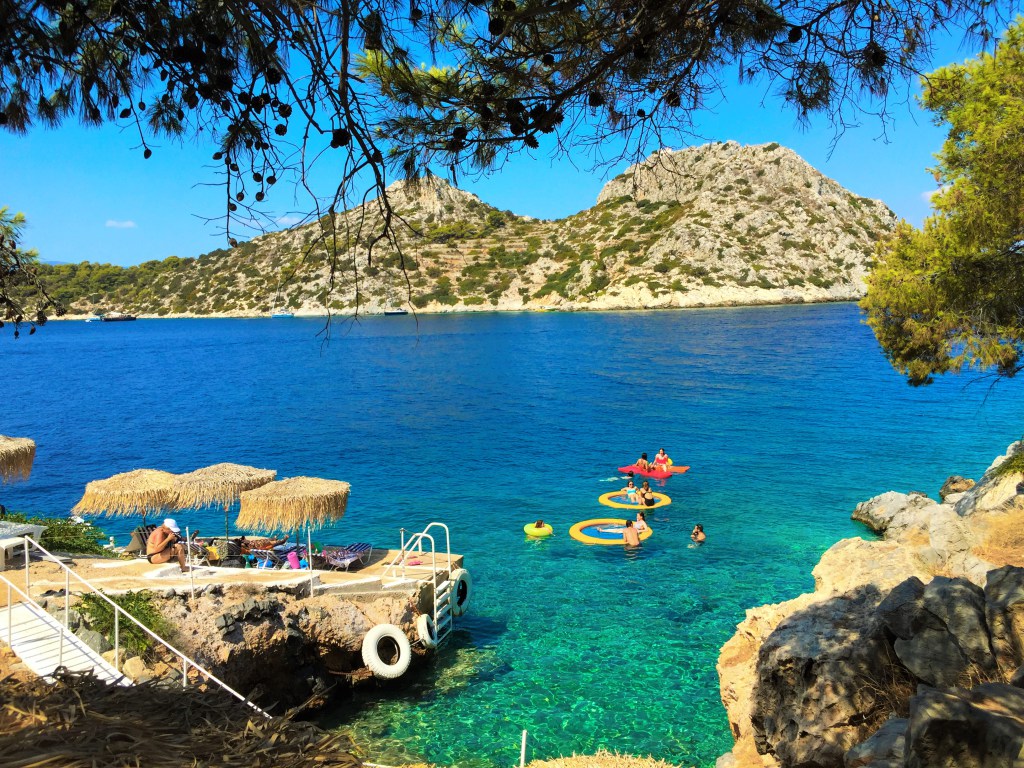 01 Apr

Agistri weekend escape, the charming island

Agistri is a small island at the saronic gulf with beautiful beaches. Quite, relaxing and just an hour with the "dolphin" from Piraeus port. Wear your swimsuit, your flip-floppers buy a ticket and just go. We believe is the best summer escape from Athens. Just a sort nap in the boat and here you are!
· A small island at the saronic gulf with beautiful beaches ·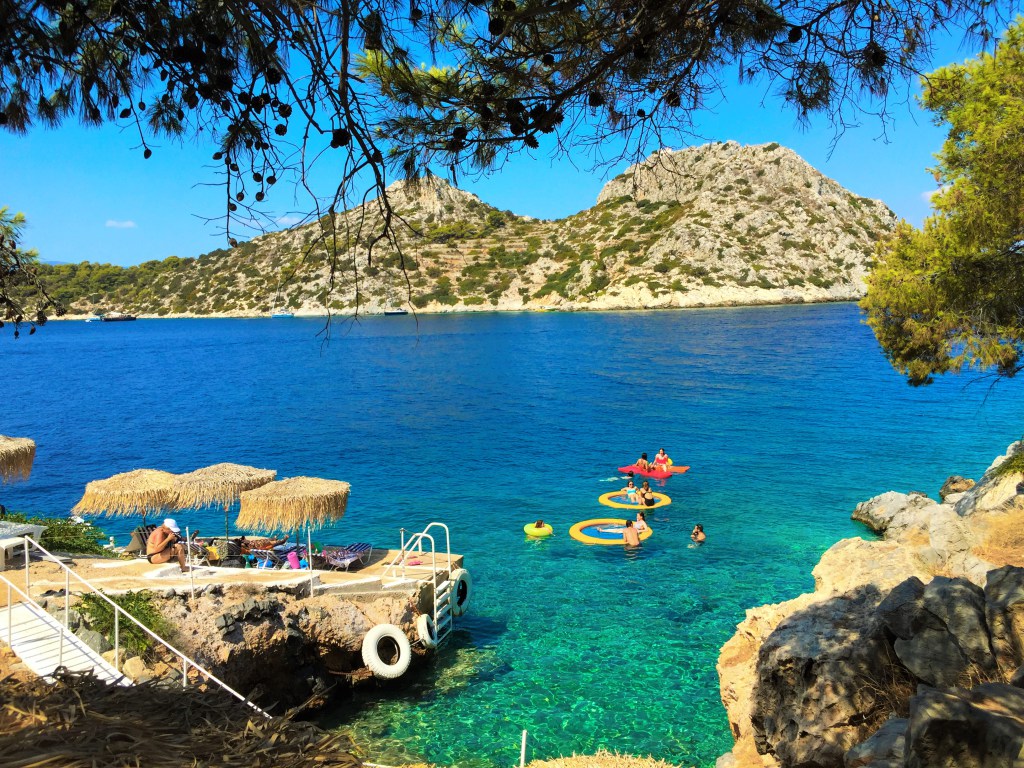 To get there you take the "dolphin" boats from Piraeus port. It takes about one hour and the cost is 14 euros (one way).The island is quite small, just 13,37 km². So basically no car needed. Scooter is the best idea but if you are a little more hardcore rent a bike! Megaloxwri is the center village and there are small buses that can take to the other villages. If you decide to walk to Skala which is the busiest village is around ½ hour. You can always rent a scooter or a bike at the port. So let the escape begin!
Take a swim at the beautiful beaches
---
There are many options if you consider the size of the island. Our favorite are:
Skala beach is a sandy beach in the village. It is organized with umbrellas and you can enjoy a coffee or a drink while you enjoy the sun and the people around you.
Dragonera beach is on the west side of the Agistri island. Beautiful beach surrounded with pine trees. Many campers go there. There is a canteen and umbrellas again.
Aponisos is not just a beach, is a small private island where you pay a small fee to enter and enjoy the organized rocky beaches. The water is crystal blue!
Chalkiada beach is an isolated beach ideal for nudism. There is a path to follow in order to go there from Skala (approximately 500metres).
Go for some hiking and enjoy the colorful landscape
---
The easiest way to move around is scooter or bike, but if you love to hike you will really enjoy Agistri. Wear a hat, some suncream and good shoes and start the adventure. The landscape is beautiful because the green pine trees meet the blue sea. There are four villages that you can have as marks : Megaloxwri, Skala, Limenaria and Metoxi.
What and where to eat while in Agistri!
---
The best thing to do after a long hike and a nice refreshing swim is to eat some seafood and enjoy a glass of ouzo or white wine. The best place to do it is "Moschos" tavern at Skala village. Really fresh yummy delights, next to the sea and reasonable prices. Now if you like Italian food, go to "Avli". They make decent pizza and nice pasta. For a cocktail literally on the beach go to "Sunrise" café and bar.